Non-Potable Water Tanks
Ridge Product Services are able to supply and deliver non-potable water storage tanks (also commonly referred to as non-drinking water tanks). Ridge Product Services are able to provide two types of non-potable water storage tanks. The first is the standard non-potable tank which is generally used for storing wastewater, rainwater, and also surry. The second type of non-potable water tank is the heavy-duty non-potable water tank which is a much thicker material than the standard non-potable. For more information regarding our services, please call us today on 07824 690 143.
Although humans and the general public are unable to drink water from non-potable tanks, they are still used for a number of useful reasons and across a multitude of industries. As businesses are adopting more environmentally friendly approaches to their operations, non-potable tanks are the ideal option.
Ridge Product Services are able to supply and install non-potable water tanks in Manchester, Liverpool, Chester, Preston Sheffield, Birmingham, and throughout the UK.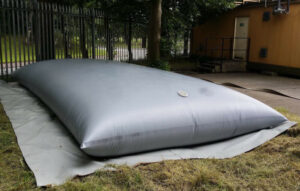 Non-Potable Water Storage Tanks – Uses
Non-potable storage tanks can be supplied and delivered by Ridge Product Services for a number of industries and markets that can take full advantage of the benefits on offer. Below are some of the common uses and types of businesses we supply them to regularly;-
Harvesting rainwater is a more environmentally-friendly approach.
Used for dust suppression.
Used for landscape irrigation.
Agriculture for crop irrigation.
Helps to reduce the pressure on natural water.
Beneficial for storing groundwater.
Ranging in capacities from 1,000 up to 250,000 Litres, Ridge non-potable water storage tanks are supplied in different material specifications depending on storage requirements and contained fluids. Ridge can also provide other products for use alongside flexible tanks including PVC groundsheets and UV/Dust covers which help prolong the tanks in harsh environments (i.e. deserts).
We can also supply ball valves if required. The main type of material used to manufacture non-potable storage tanks is PVC/TPU Blend. Below is some further information on the materials and why it's used in the main for this type of tank:
PVC/TPU – A blend of both PVC and TPU material for non-potable tanks. The product is designed and manufactured from coated high tenacity polyester woven fabric designed to store produced water from drilling operations and contaminated water.
Why choose Ridge Product Services?
Jake Powell
2022-05-13T09:25:12+00:00
Here at Ridge Product Services, we are one of the industry-leading storage tank companies that operate throughout the UK and can also supply our products overseas too. All products are made in the UK in an ISO9001 approved factory and rigorously tested before being made ready for sale.
Contact Us Today
For more information regarding our non-potable storage tanks, please get in touch with us today on 07824 690 143 or submit your inquiry via our online contact form and we'll get back to you as soon as possible.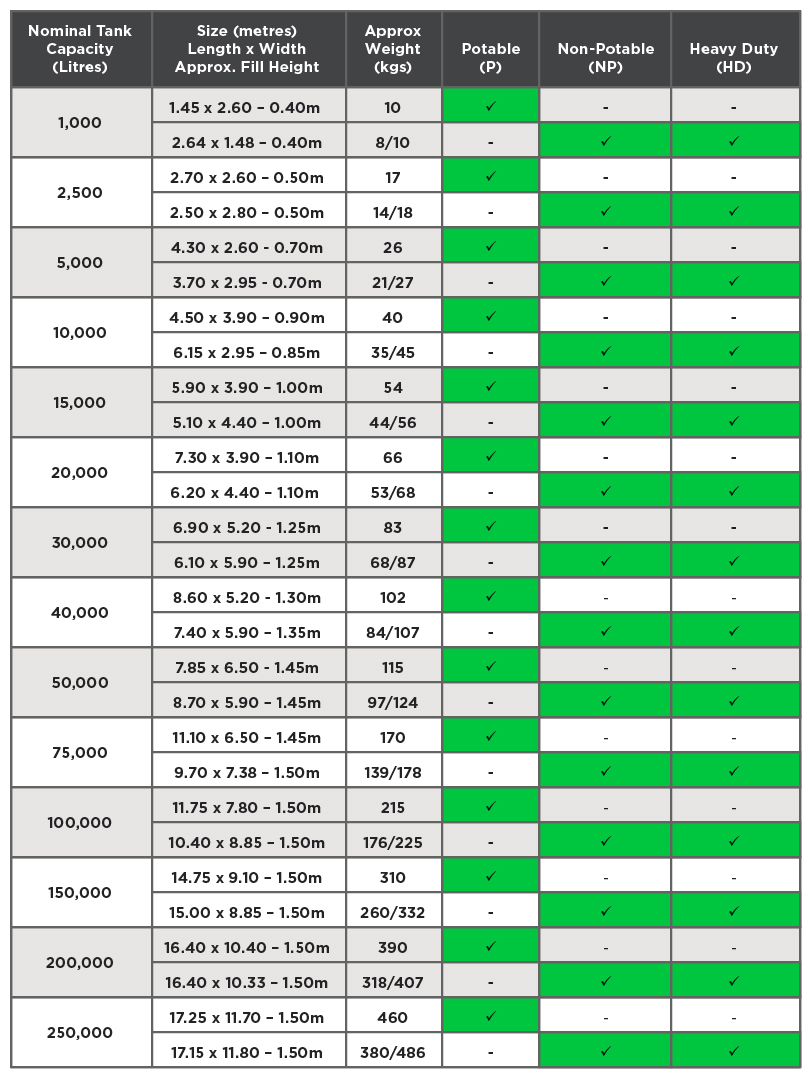 Warranty
We offer a standard one year warranty on all our products for materials and workmanship, this may be extended for a small fee.