Potable Water Tanks
Ridge Product Services manufacture and supply potable water tanks for a multitude of industries and sectors. Potable water storage tanks are also commonly referred to as vertical water storage tanks or drinking water tanks. Potable tanks are commonly supplied for the storage of drinking site water for festivals, glamping, and also for agriculture. Potable water storage supplied by Ridge Product Services are guaranteed to be tough, durable, and weather resistant. For more information regarding our services, please call us today on 07824 690 143.
Ridge Product Services are able to manufacture and supply potable storage tanks to meet your exact specifications and requirements with all products made in the UK in an ISO9001 approved factory.
We are able to supply and install potable water tanks in Manchester, Liverpool, Chester, Preston Sheffield, Birmingham, and throughout the UK.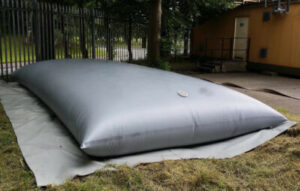 Potable Water Storage Tanks – Uses
Potable water storage tanks can be supplied and delivered to a multitude of industrial and commercial premises. Below are some of the common uses and types of businesses we supply them to regularly;-
Storage of drinking water for festivals and camping.
Storage of drinking water.
Drinking water (potable) and rainwater collection.
Used for drinking water for larger public events.
Used for drinking fountains and showers.
Used for toilets and cooking.
There is a wide range of shapes and sizes available when it comes to potable water storage tanks and potable water storage tanks are well-known for being an extremely environmentally friendly way to reduce your business's amount of water you use along with reducing monthly bills.
Our potable water tanks are generally manufactured from three different types of materials including TPU, PVC, and PVC/TPU Blend. The general life expectancy of a potable water storage tank tends to be up to 10 years if it's well maintained and looked after. Here are the different types of materials used to construct the potable water storage tanks:
TPU – A popular option for potable water storage tanks. Consists of coated high tenacity polyester woven fabric designed to store drinking water to WRAS requirements.
PVC – This type of material can be used for the manufacturing of both potable and also non-potable water storage tanks. Again, this type of material allows for the tank to have a life expectancy of up to 10 years.
Why choose Ridge Product Services?
Jake Powell
2022-05-13T09:22:10+00:00
Ridge Product Services was formed in 2019 with a mission to supply and deliver high-quality storage tanks throughout the UK and overseas. RPS products are made in the UK in an ISO9001-approved factory and we can manufacture storage tanks based on your specific requirements.
Contact Us Today
For more information regarding our potable storage tanks, please get in touch with us today on 07824 690 143 or submit your inquiry via our online contact form and we'll get back to you as soon as possible.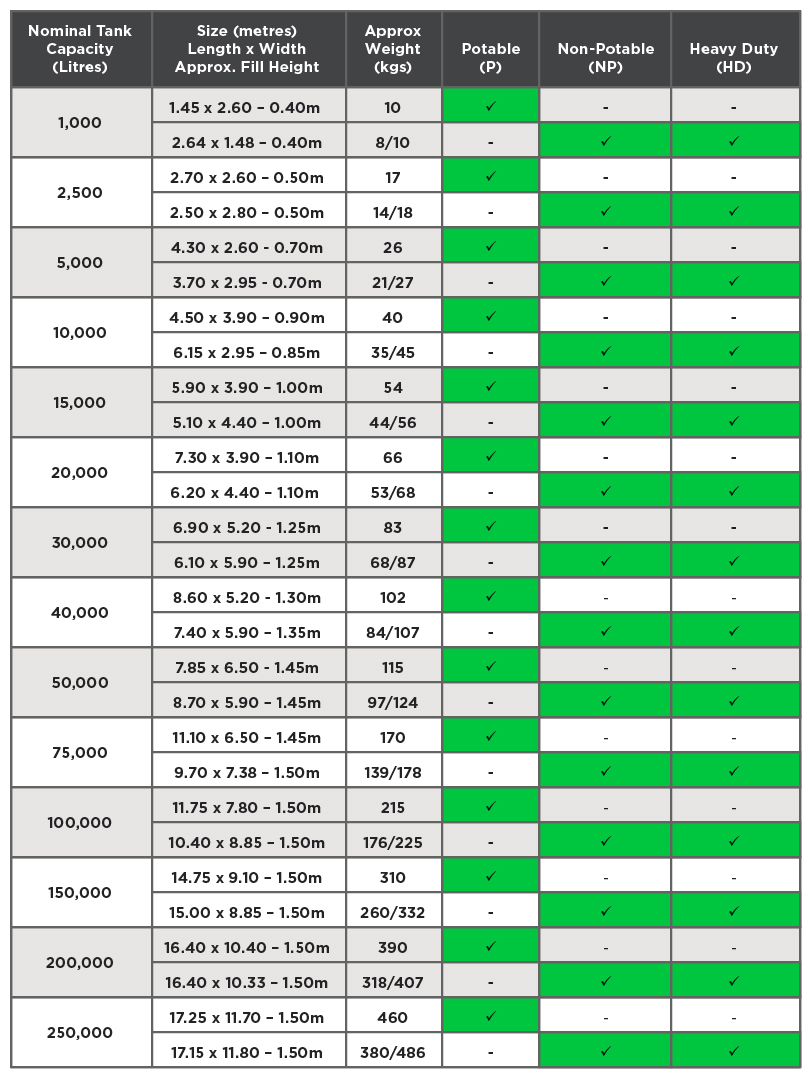 Warranty
We offer a standard one year warranty on all our products for materials and workmanship, this may be extended for a small fee.